Find your muse – or musée
Indulge your passions—the Seine, flower boxes, jazz, baguettes—and artistry at Paris Café Writing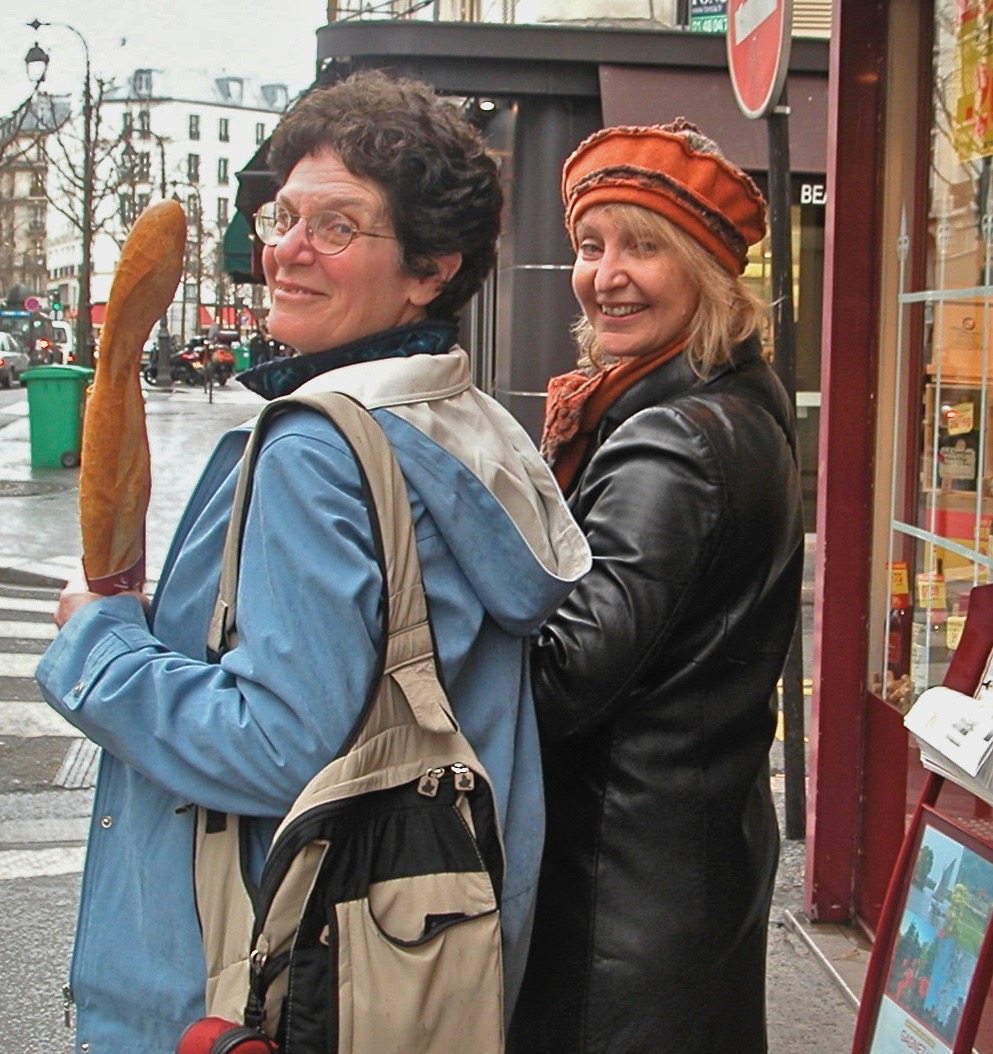 How much more inspiration would anyone need than a week in Paris with a small group of fellow travelers/writers?
Spend mornings in workshops—yes, in English!—with a café au lait and croissant and your creativity.
In the afternoon, you're free to wander the city, perhaps lingering at a cafe to write about the people you've met and things you've experienced. The main focus here is on creative non-fiction.
Some evenings are planned—a welcome dinner, a farewell dinner, a spot for jazz—but there is ample time to see Paris on your own or with a fellow student and write. This includes a free day to visit Versailles, Chartres, or Angers or climb the Eiffel Tower.
You'll be in France, writing about real people, real places and really good food.
Work on your memoir, a freelance idea or just the most magical social media dispatches you've ever posted.
With no formal writing experience necessary, Paris Café Writing seminars are ideal for the independent traveler who wants just a little structure to unleash an inner muse.
Want more details? Click above on Itinerary and FAQ.
---
Your leader in 2017 is Patricia Tennison, a career journalist from the Chicago Tribune, an award-winning author and university writing professor who splits her time between Chicago and Paris.
Teacher, poet—and husband—Joseph Prendergast re-joins Paris Café Writing after finishing a teaching gig in China.
Get our FREE Newsletter!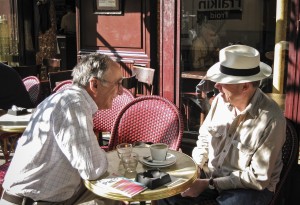 "The Paris Café Writing workshop experience exceeds every expectation I ever could have had for it. It was more than a writing workshop; it was a new way of life, for seven full days, filled with inspiration, new ideas, endless good food, and great company. Patty is an extraordinary, gifted teacher."
Thérèse H.
Alexandria, Virginia

"It was glorious. You have a true gift for teaching. I think many of us were there searching for something that was missing from our writing lives; you helped us find it … You and Joe certainly were the most gracious hosts a visitor to Paris could have!"
Cheryl M.
Lima, Ohio
Included:
– Welcome package
– Orientation to Paris
– 5 Continental breakfasts
– 3 Lunches
– 4 Dinners
– Walking tour
– Jazz concert
– 5 writing seminars
– Private writing session
Not included:
Air or land transportation to and from Paris; local transportation; hotel or apartment; other meals; personal items; travel insurance.
Copyright 2017 Paris Café Writing–All Right Reserved
2017 sessions:
June 11-17, 2017 (2 spots available)
June 25-July 1, 2017 (Filled)
Nov. 12-18, 2017 (Filled) Returning PCW traveling scribes! (by invitation only)


Cost:

$1,350 – ($1,250 if registered by Feb. 15, 2017)
2018 sessions:
May 27-June 2, 2018 (8 spots available)
June 10-16, 2018 (8 spots available)
Nov. 11-17, 2018 (8 spots available) Returning PCW traveling scribes! (by invitation only)


Cost:

$1,450 – ($1,350 if registered by Feb. 15, 2018)
Register Now