We Stay Strong in Paris—and Yet
Nov. 19, 2015
By Patricia Tennison
www.ParisCafeWriting.com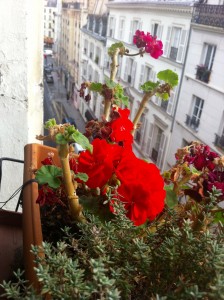 Next time, I will tell you where to tap dance in Paris. Another time, we'll talk about movies and theater and food.
Right now, we are walking in the aftermath of the ISIS attacks of Nov. 13.
Some scenes
The homeless couple who camp across the street in a sheltered doorway have disappeared. Sometimes they do this anyway, but now I wonder.
***
I wonder about a gentle friend, Nabil, who walks in his slightly darker skin. He has the age, the look that people would fear.
***
Yes, we are back at the outdoor cafes here in Paris, defiantly sipping coffee on the terraces. And yet …
***
And yet, I have started to walk on the driver's side of the street. I figure it this way: One guy will be driving, the other guy with the AK-47 will be sitting in the passenger's seat. So I don't want to be on the passenger's side. This new habit should be a great relief to my family and friends.
***
I splurged and had lunch for the first time at Michelin-ranked restaurant Suan Thai in the 4th arrondissement. A pretty flower on each plate. A man wearing a tie. A woman of a certain age who entered in an impeccable, two-piece white suit.
"Ça va," the waitress said, a familiar "how goes" that one says to a regular customer.
"Ça va?" the woman replied. "Je ne suis pas morte." I am not dead.
***
The particular whine of the emergency vehicles is an audible passport stamp that I am again in Paris. But now, when I hear one go by, I wait for the second. No second one? Good.
***
I have started to shop for a cashmere scarf. This will take me days, as I decide which exact shade is best. It's a miserable, lengthy chore because when I buy an item to store in my small closet, I intend that it will last me a lifetime.
***
Peace? Yes, I am for peace—right after we catch those guys.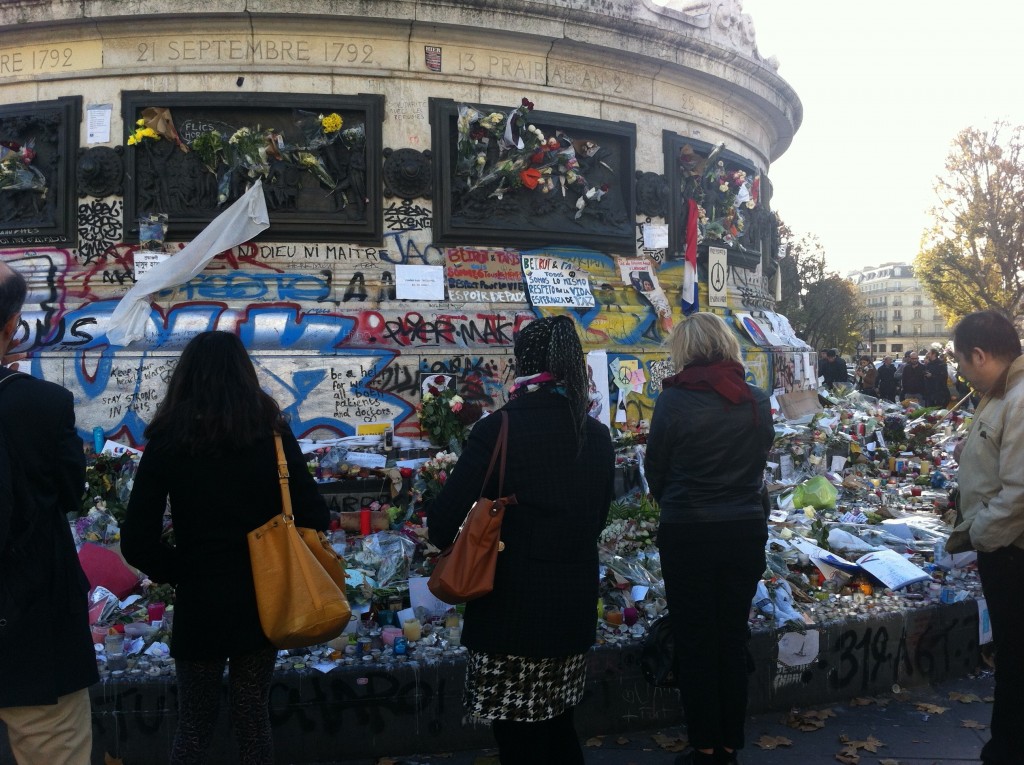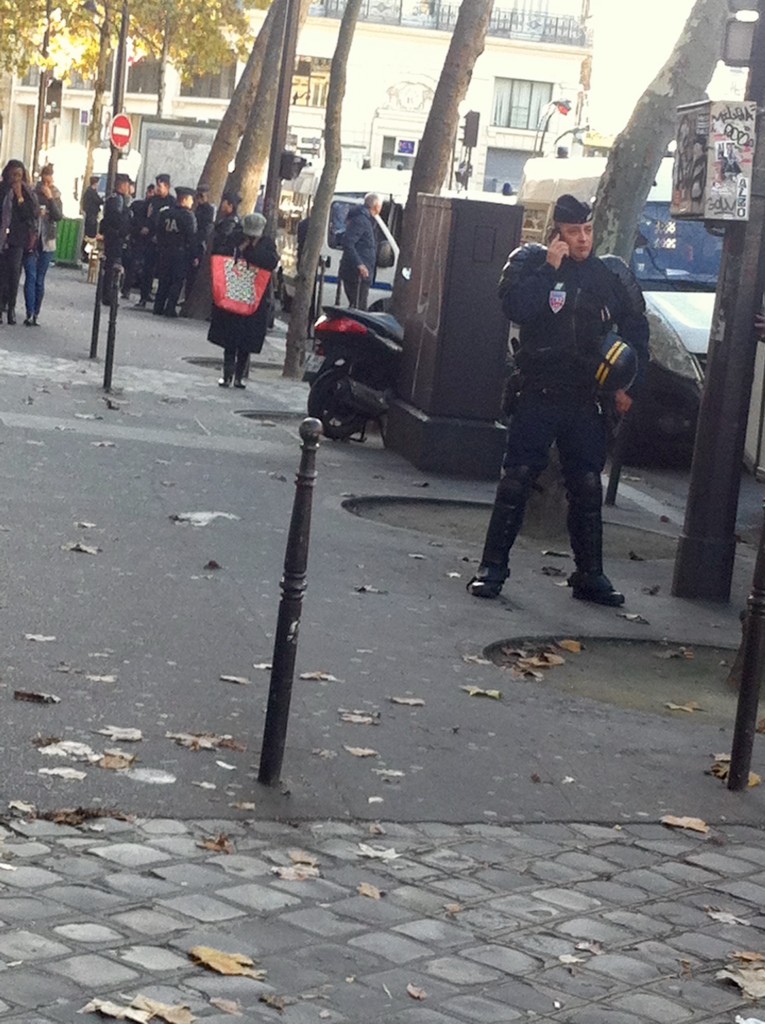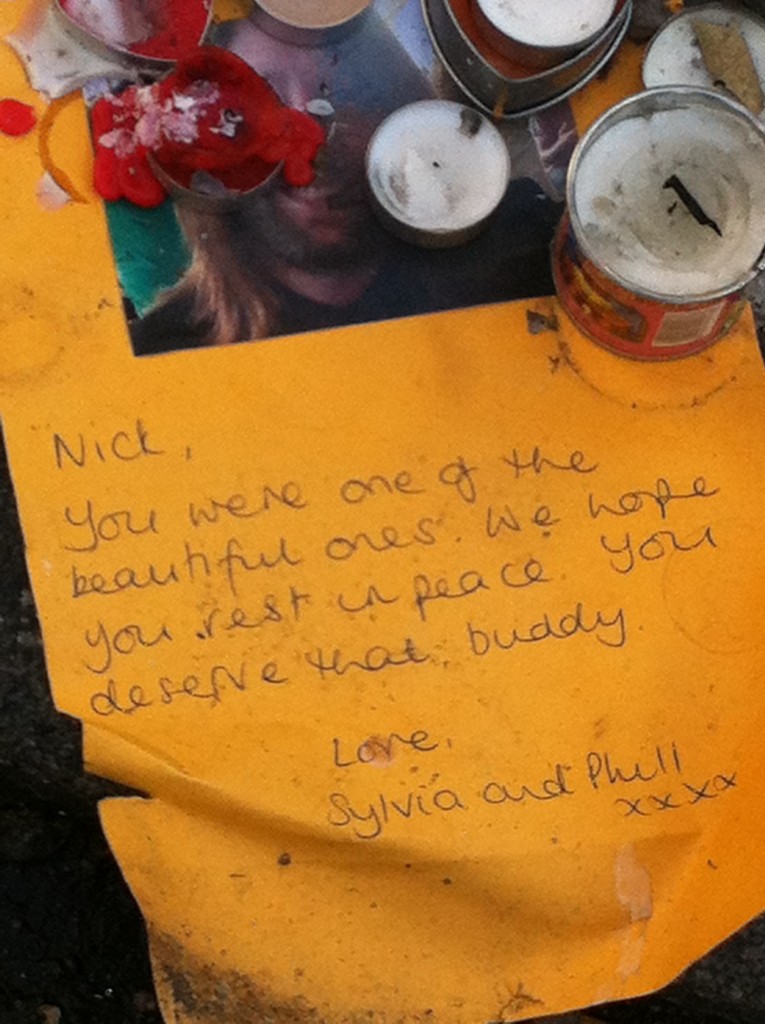 To email or to unsubscribe: info@ParisCafeWriting.com
Copyright 2016 Paris Cafe Writing. All Rights Reserved.