Paris – Memories and Cafe Writing
Editor's note: We lead this newsletter with a post from Kathy Thomas, author of the Purposeful Travel blog, who attended Paris Cafe Writing in June.
It was a clear, sunny June day in Paris. A soft breeze from the east ruffled tree branches on the boulevard. As I drove through the city, I could feel the tinge of excitement and nostalgia fluttering inside me. I was returning to the city I had fallen in love with 40 years ago, but not as the young novice traveler of my youth. I now have five continents and 30+ countries under my belt and I worried that the thrill of Paris would be lost this time around.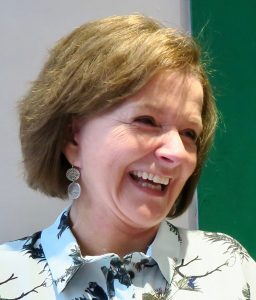 I arranged to attend a weeklong workshop aptly named Paris Café Writing, run by Patty Tennison, who divides her time between Paris and Chicago. We spent our mornings with coffee and croissants, learning and writing in various cafes in the heart of Le Marais. Le Marais as you may know is a wonderful Paris neighborhood located in the 3rd and 4th arrondisements.
It's tree shaded streets are lined with shops, cafes, and old apartment buildings, adorned with frilly Juliet balconies. Most of our afternoons were free, so I used that time to revisit the sites of my long ago sojourn in Paris.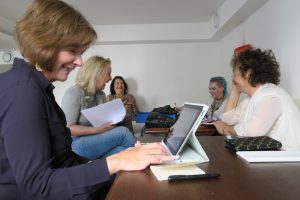 A quick note here about getting around in Paris (I turned in my rental car once I arrived in the city). Before I left home, I downloaded the free Paris transit app, RATP. Once in Paris, this app synced with my Google Maps App to create an extraordinary tool for easily navigating the city. I would enter a destination in the app and Google would tell me several ways to go: walking, driving, bus, train, metro. The app is so specific that it is nearly impossible to make a mistake or get lost. Within 4 hours of my arrival in the city, I was hopping buses and metros with confidence. On the rare occasion that public transit is not convenient (toting luggage, accessibility issues), your Lyft and Uber apps from home work just fine in Paris.
Back to the workshop. Patty Tennison has taught at the graduate level and she has taught beginners. Her versatility enables her to easily adapt to her participants. She limits the workshops to eight writers, but due to last minute cancellations, our group was reduced to an intimate class of four. It was a unique, friendly, and open group representing the UK, Illinois, Colorado, and Pennsylvania. In addition to the morning workshops, Patty and her husband, Joe Prendergast, guided us on an informative walking tour of Le Marais, hosted a wine and cheese tasting at their apartment, arranged meals at wonderful restaurants, and a jazz night for our entertainment. We were encouraged to practice our French whenever possible, but English is perfectly fine too.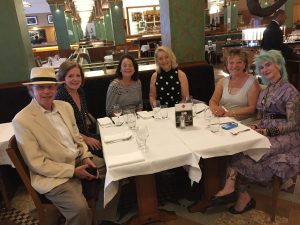 As part of the program, Patty conducted private one on one sessions with each writer. We had previously submitted a piece we were working on and Patty used the one on one to provide feedback and answer questions with each of us. My session with Patty on its own was worth the trip to Paris. I was really struggling with a subject and the brainstorming with Patty gave me a new perspective that will hopefully turn into the beginning of a book.
Because I frequently travel solo, adding in a volunteer purpose, or a learning activity, positions me to form new friendships with like minded people. We become part of the communities in which we are helping or learning. France was no exception and I hope to travel with or visit each and every writer with whom I had this wonderful experience.
To read more about Kathy Thomas's experiences at Paris Cafe Writing and some of her work, click here.