Paris
If this is your first time to Paris, well, I can only smile. I still get excited when the plane lands, the Renaults beep their way into town, and I spot the usual queue outside my favorite patisserie.
You have so much to see.
The classics include the Louvre, Notre Dame, Ile de la Cite, the Champs Elysées, the Latin Quarter, and the Eiffel Tower. Then, of course, the Metro, and a croque monsieur with a glass of beaujolais at a sidewalk cafe.
If you are returning to Paris, you may want to catch what's showing at Le Grand Palais. Squeeze into the jazz scene at Caveau de la Huchette. Explore the Canal St. Martin or the hip rue Oberkampf.
Either way, we invite you to pause. Reflect. Jot down that thought that floats in your head. This is the way you will experience Paris this week.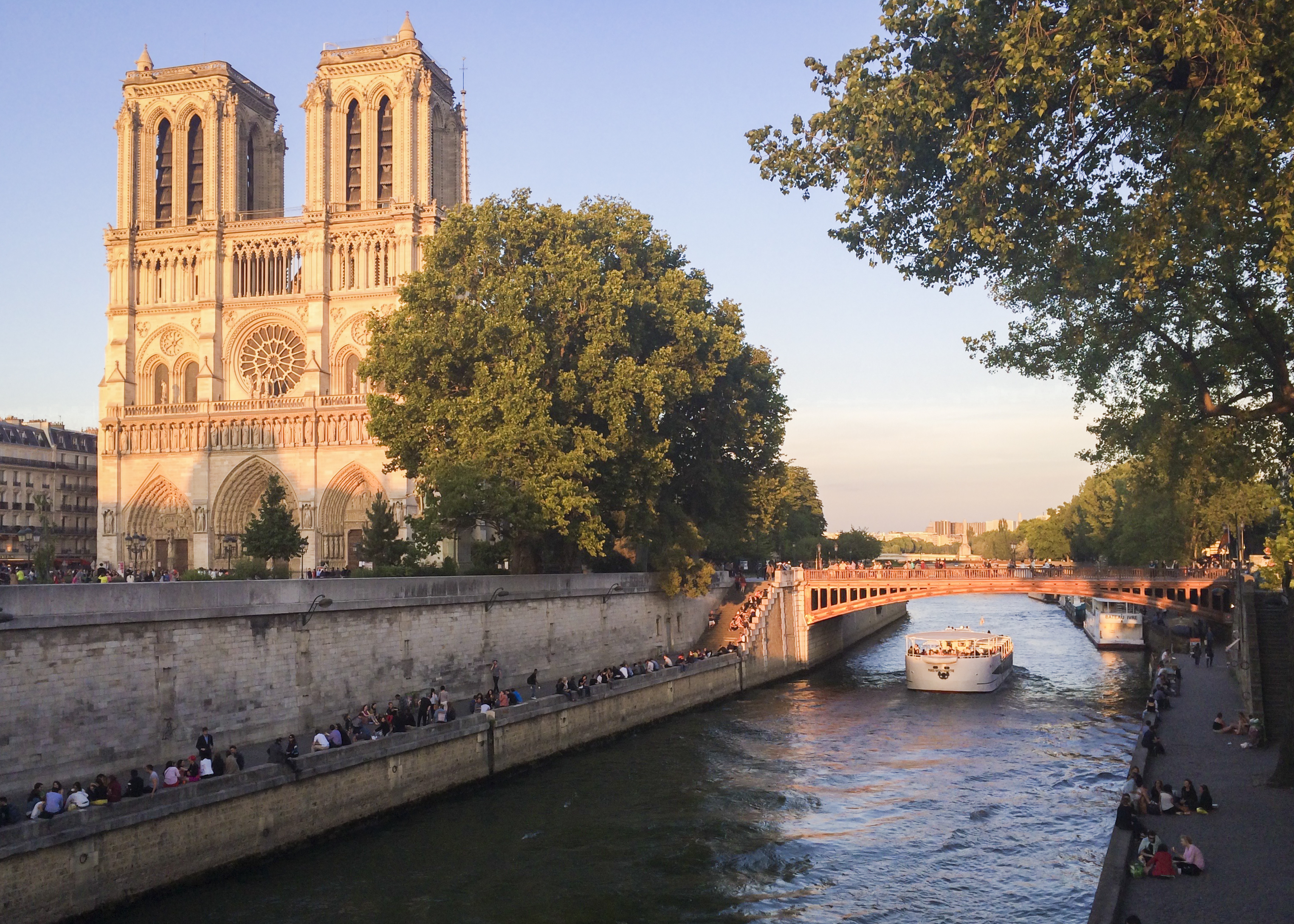 Left Bank vs Right Bank
Yes, we all fell in love with—or maybe fell in love in—the Left Bank. And the fountain at Place St. Michel in the Latin Quarter remains a classic rendezvous.
But 10 years ago when we finally picked our apartment in Paris, we did what many of our Parisian friends had done: we skipped over a pont to the Right Bank of the Seine and embraced the Marais.
The Marais (French for "marsh") is the nickname for the 3rd and 4th arrondissements. This is central Paris. Safe. Vivant. It includes the artist area, the Jewish area, the gay area, chic boutiques, neighborhood cafes, and the oldest outdoor food market in Paris.
We will meet in the Marais for the Paris Café Writing workshops. For convenience, we suggest that you also stay in the Marais.
From here, you can walk to the Seine, the Louvre, the Picasso Museum, the Pompidou Center. Meander to the canal area, take in the Cirque d' Hiver, drop some coins for the classical musicians playing under the arches of the Place des Vosges.
The Layout
Paris is basically a large circle framed by a highway, the Périphérique. The river Seine flows through the middle, roughly east to west. The north half of the city is called the Right Bank, the south is the Left Bank.
Paris has 20 arrondissements, or zip codes. The numbers start in the center, near the Seine, and spiral out in a circle like the shell of a snail. Most things that travelers want to see are in the center in the 1st through the 8th arrondissements.